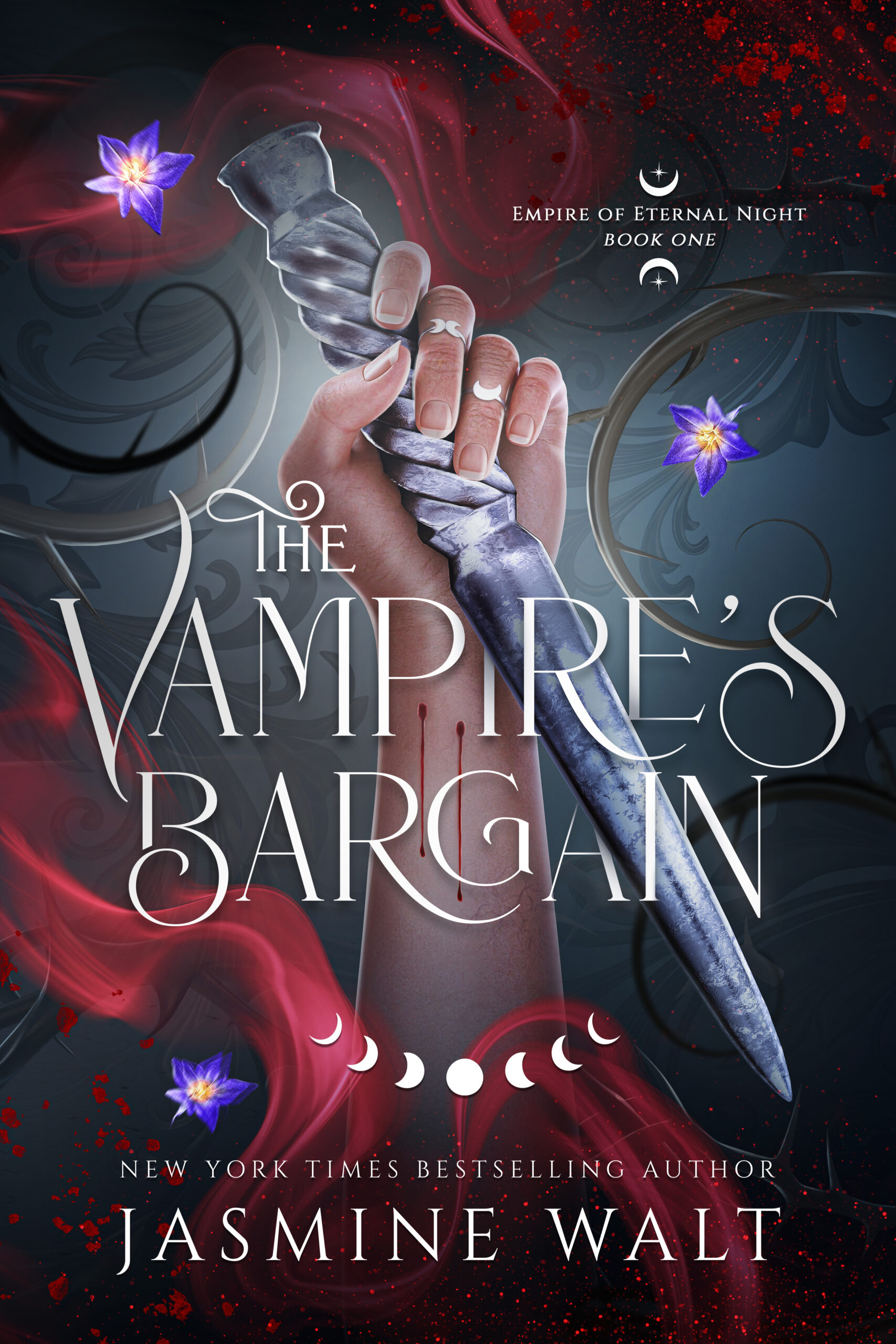 The Vampire's Bargain
Available for preorder now!
Kitana Nightshade is the most powerful witch in Valentaera. A fierce defender of witchkind and humanity, she stands as a bastion against the vicious threat of the vampire kingdom, rising to become the deadliest vampire hunter the world has ever known.
That is, until her lover betrays her in cold blood, sealing her in away in a magical prison so he can take her power for himself.
For fifty long years, Kitana has dreamed of nothing but vengeance. But when she is finally freed from her magical prison, it is not by a fellow witch, but an enigmatic and dangerous vampire lord. The bargain he offers her is simple—assassinate the vampire king, and in return, he'll help her take back her coven and enact her revenge.
Normally, Kitana would never ally with a vampire. But the world she left behind fifty years ago has changed. The sun has disappeared, the vampires have conquered the human kingdoms, and the witches are nowhere to be found.
The only person Kitana can truly trust is herself… yet, in this new realm shrouded by darkness and abandoned by the gods, that may not be enough. And when a shattering truth is revealed, Kitana must decide what is most important: vengeance, or the price of her heart?